Production Alerts
Check this page regularly for any notices regarding production.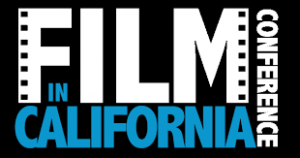 The Film in California Conference is presented by the California Film Commission and the Film Liaisons in CA Statewide (FLICS) and is held exclusively to promote and celebrate filming in our great state.
This annual day-long conference for industry professionals seeking to make the most of California's vast production resources and wanting to learn the latest on topics that affect filming will feature some incredible speakers and panel sessions along with many of the fantastic locations, support businesses, film offices and commissions the Golden State has to offer!

The Santa Clarita Film Office is proud to be a Silver Sponsor of this year's Film in California Conference taking place on Saturday, May 5, 2018 at LA Center Studios.  For more information and to get tickets, visit FilmCalExpo.com & be sure to use "SCFILM2018" to get 75% off registration!
---

Disney/ABC Studios at the Ranch, the L.A. County based studio project that will bring a dozen sound stages and new production facilities to Disney's Golden Oak Ranch in Santa Clarita.